The COVID-19 pandemic has affected us all. Many members of our school community have been exposed to trauma, and will need care and support during the transition to whatever the new 'normal' is.
We need to make sure we don't overload our students (and ourselves) as we return to what has been familiar.
In this blog, I want to share ideas for working with some of the more difficult things we will have to face.
These aren't about 'catching up', or focusing on the KLA outcomes that might not have been addressed as brilliantly as they would have in the classroom. We have plenty of time to get to them.
What we need to do is ensure that our students, and our coworkers, feel safe enough to share thoughts if they want to, feel secure enough to re-establish relationships, and feel confident enough to take up the challenges of being back in the school context.
This is particularly important in the first couple of days. Clear communication, and affirmation of every person, is critical. We have a bit of time to prepare.
The introductory video on this site, by Professor Carol Mutch, includes clarification 0f where our focus needs to be, following traumatic incidents. The video (from 5:10) addresses teachers in particular.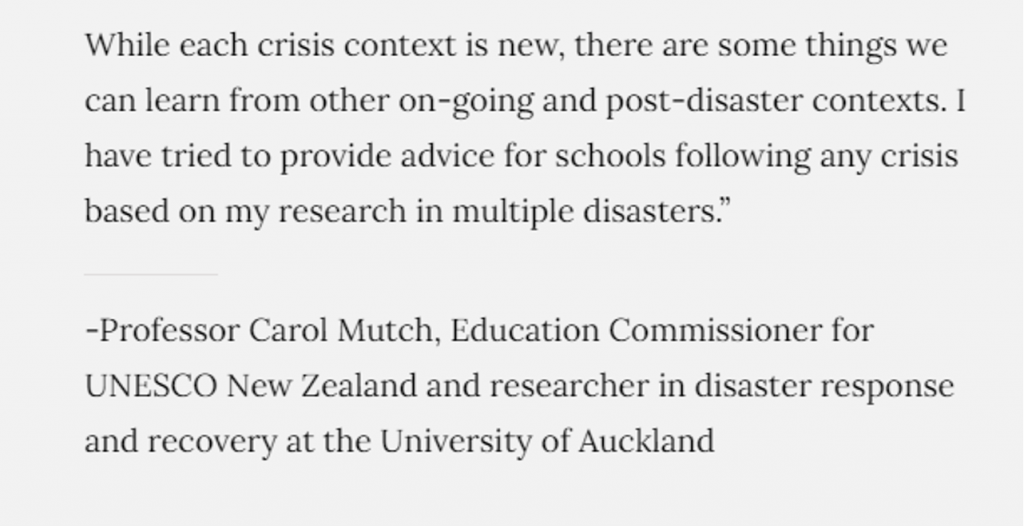 Professor Mutch's 'take homes' include
the understanding that the school as a hub of the community,
the changing role of principals and wider leadership teams,
resources for teachers and their work with individual students and with the class as a whole, and
ways to support students when they return to school.
There are other videos, and a PDF 'Advice from teachers', Getting ready for the return to school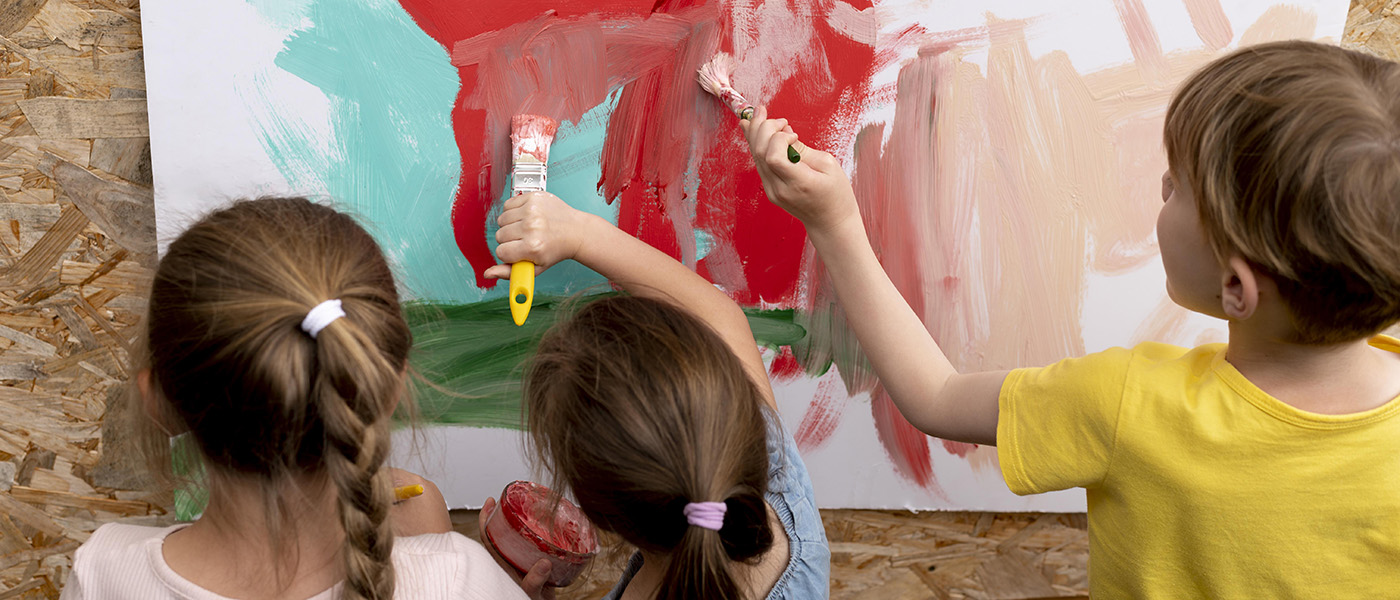 'The arts as a super power for learning'.
I was introduced to the TE RITO TOI concept and site by Professor Peter O'Connor, from the University of Auckland. Professor O'Connor uses the arts as he works with teachers, students, principals and school communities in times of stress.
In his Keynote on Day 2 of the 2021 PETAA Annual Conference held last weekend, 'The arts as a super power for learning', Peter spoke of his experience with students and teachers affected by both natural and man-made disasters around the world.
The role of the arts, Peter believes, is critical to students developing their own strengths. Drawing and making, together in the classroom, gives us all space to talk, to share experiences, and to move back into the 'old' familiar.
We can set up opportunities to draw and paint to decorate the classroom, to make stuff, to explore materials, to give students time to talk.
Resilience, Rights and Respectful Relationships
Peter has developed the Resilience, Rights and Respectful Relationships learning materials, designed for teachers in primary and secondary schools to develop students' social, emotional and positive relationship skills.
There are many classroom ideas from this work that you might find useful, prepared for the Victorian Education Department, and focused on Teaching for Social and Emotional Learning and Respectful Relationships.
Go gently.
PETAA Conference 2021
Stay close to PETAA for the samples from the power and inspiration of the 202 conference, Powerful Practices for ALL Learners.
Excerpts and ideas from the 2020 conference are here.
P.S.Reading to students
This is a valuable part of the school context. Students may not have had the joy of being read to for some time. Make the most of it as part of the process of building relationships.
Teachers always seem to be asking for ideas for books to read to their students, but the ONLY way to develop a sound base of knowing and understanding books for students is to be a reader yourself.
School librarians and the resources in the school library are good places to start.
The books you loved as a child.
Get onto the CBCA Facebook page, and you'll get reminders and revisits of classics that have been read and re-read.
Every year PETAA prepares units of work for all CBCA short-listed books. You'll find them here.
BUT it is our responsibility to build our own library of books we love, books we enjoy reading, and books we have had success with for our students.