1. Fold a sheet of paper into a concertina. Fold paper one way then the other. This gives a front and a back. Join sheets to make more pages. Concertina fold books can be made longer by joining strips, or connecting individual pages.
2. Fold a piece of paper in half one way, then turn 90° and fold again. This gives four sides, and can be reversed by folding inside out, to give 8 sides.
Make a concertina book with 4 pages. On one side, draw a picture/write about your family during lockdown. On the other, draw and write about your family and what you usually do. Title: 'My Family'. On the back cover, compare – how are things the same, and how are they different for your family.
Poetry anthology – Students create their own collection of poems (anthology) and build on this concertina book as they find new ones.
Word book – collect words around particular ideas, use clever lettering and illustrations. Action words, moody words, sky words, round words. Draw pictures to illustrate, put them into shapes, or situate them on a cline.
Series of self-portraits – me in the morning, me at recess, me reading a book, me grumpy, me happy, me climbing my favourite tree, me eating pizza, etc. Use text and images.
Explore different papers – textures, quality, weight, colours, patterns; tissue, brown paper, wrapping paper, print-making.
Encourage writing, drawing, scratching, rubbing (frottage), tearing, using paint, watercolours, felt tipped pens, glitter pens, etc., Add text, pictures from catalogues and brochures, coloured paper, feathers, pieces of tissue, fabric, ribbons, etc.
Stage 3: Write a critique of working at home. Introduce students to the Feldman model (developed for art criticism):

Step 1 – Day 1: Description –Describe the layout of the workspace, equipment; what can you see, hear, smell, taste; what textures are there in working from home? Put observations onto several pages in a concertina book.
Step 2 – Day 2: Analysis – Extend the first book, or start another. Look deeply at the details – how the day is constructed, who does the planning, what similarities to normal school days are there, high points of the day, how do people work together?
Step 3 – Day 3: Interpretation – What is your opinion of the process? Is this working for you and your family? Why/why not? Which part works best? What connections can you make with stories, other people's lives? As above.
Step 4 – Day 4: Judgement – Your own opinion of working from home. What makes it successful, what other ideas might you have about the process of working at home in lockdown? Would you recommend it?

Extend bookmaking with more complicated folding and cutting – 'snowflakes', silhouettes, origami – 'Sadako and the Thousand Paper Cranes' (Eleanor Coerr) is in every school library; there are various You Tube videos, a 30 min. movie narrated by Liv Ullman, and a 5-minute narrated series of illustrations. (Video of how to make a paper crane – paper folding that could be incorporated into a book). Explore the many units of work built around this powerful story.
Scrapbooking
This is a traditional form of creating an album of family photographs and knowledge. See here.
Digital scrapbooking is an alternative. Popular, and now associated with commercial products. This defeats the idea of the product being representative of a life, so avoid these; use what is around.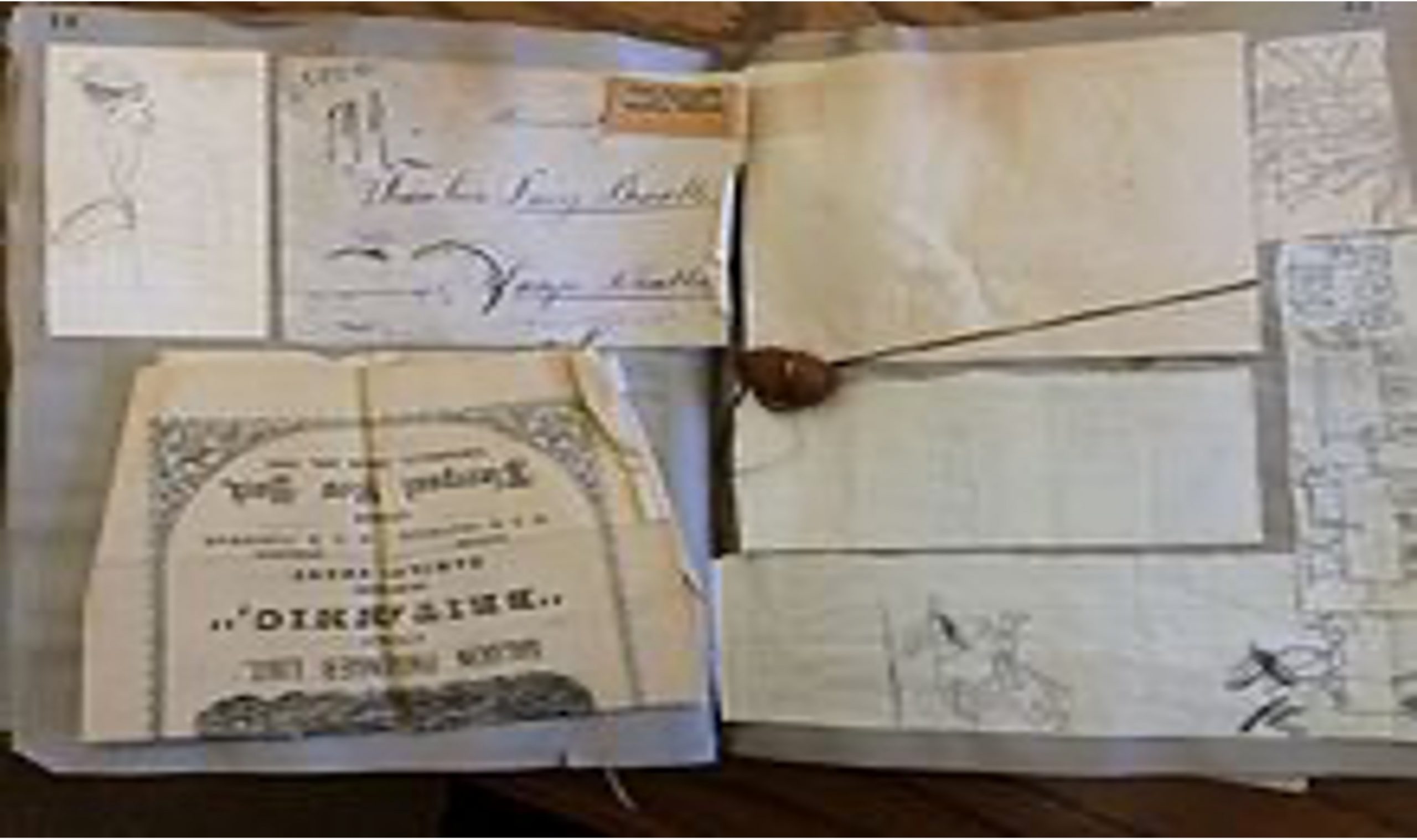 A page from a Smith College student's scrapbook circa 1906. This page uses drawings, ephemera, and physical objects to represent a day in the life of the student. (Wikipedia accessed 21/8/2021)