There is much rich material out there for teachers of all aspects of English and English (and other languages) literacy. It can be difficult to locate just what you want for a specific focus.
Here's some of the good news.
PETAA – The Primary English Teaching Association Australia has just released their first fortnightly 'round-up' of resources organised under 'specific aspects of teaching English and literacies' (email to members 7 March 2023).
PETAA has collated addresses from recent annual conferences, and linked them to online professional learning available from PETAA right now.
All PL is NESA accredited, and available to all teachers. Costs are minimised when you are a member (and you have access to hundreds of other resources too).
This first offering starts with our most pressing aspect of literacy at the moment –
This presentation is linked with PETAA professional learning:
What a totally educational way to look at teaching writing!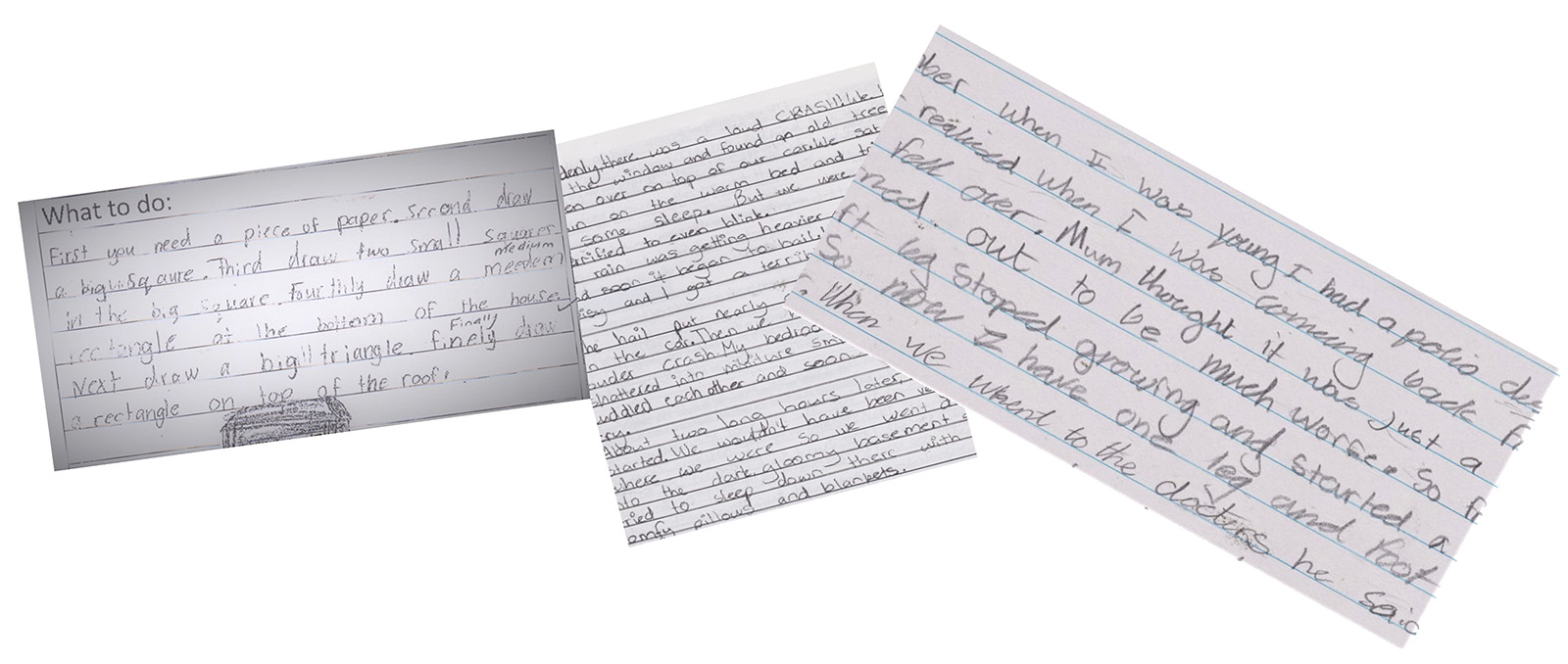 Other topics included this fortnight, with links to the appropriate professional learning that is available through PETAA include:
How to use quality literature and mentor texts
Comprehension
Grammar
EAL/D learners and
Visual & multi-modal literacies
In all the resources I recommend for supporting and guiding the teaching of writing in the primary school, that writing is viewed and used as an integral component of the process of learning itself.
Writing is a skill and a resource for us to communicate our making sense of the world. It is an invention – the 'most powerful and pleasurable' of humankind, as Misty Adoniou puts it.
Learning to write is not an end in itself. Learning to decode the letters and words on a page is similarly not an end in itself.
The invention of writing is part of the fabulous history of human development, and how we have learned to communicate across centuries.
Our students can become so much more in the classroom than automatoms churning out a piece of a particular text. Let them know about the rich world that has gone before, and to which they can contribute.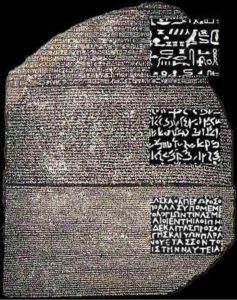 The Rosetta Stone is essentially just a slab of rock with three different sorts of squiggles carved into it. In the early 1821's, a French Egyptologist, M. Chompollion, aided in his work by several other investigators, linked the three scripts – ie as three pieces of text with the same context, in fact the same information, not just random squiggles.
Check it out at Rosetta Stone – World History Encyclopedia
Last year was the 200th anniversary of the deciphering of the text on the Rosetta Stone.
Its significance is that it provides a clear and interesting link to understanding Egyptian hieroglyphics – reading ancient Egyptian texts.
Two hundred, we still know that in writing, whether teaching how to, or learning how to, or just writing, context is everything.